Hi! I'm Tavish. I am currently working towards a B. Eng. in software engineering at Concordia University in Montreal. I'm also currently editing a book on software performance called The Performance of Open Source Applications and helping to organize CUSEC 2013.
This is what I look like: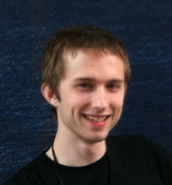 Don't be shy! Send me an email: tavisharmstrong at gmail dot com.